Welcome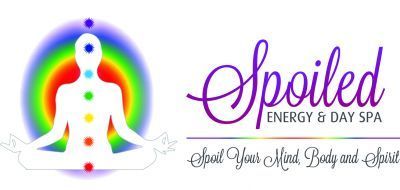 WE HAVE MOVED!
Spoiled Energy and Day Spa is now offering all of your favorite services and more at a new location.
805 West Main St. Suite E, Tremonton, UT.
Mind Matters Hypnotherapy Sessions now available.
Call 435-225-5912 to book your session today!
UPCOMING EVENTS!!
- Afternoon Beginning Yoga (Come enjoy yoga on your lunch break)
- Kundalini Yoga and Traditional Yoga Classes
- Guided Meditation Sessions
- Essential Oil Classes: Check Out the Class Page for More Info
- Ionized Water vs. Bottled Water: What are you drinking?
Check out the Calendar of Events page for class dates and times.
Welcome to our Website! If you're looking for a professional massage therapist, you've come to the right place.
Our therapists are trained in a variety of modalities, and you can click on the "Services & Rates" page to learn more about the various techniques we use in our work.
Also, if you would like to purchase a gift card or schedule an appointment, you can do that right here as well.
Thanks for visiting, and have a great day.